It was Halloween day and on a spontaneous trip, I took the boys up to see a dear friend of mine, Shannon Brenneman. She and her daughter Anna were in town visiting her family in Prescott and so the boys and I made a day of it. We went trick-or-treating at a little community event and took off back to the valley around 6.
We pulled into the neighborhood around 8 and even though the boys had fun up north, they thought they were going to trick-or-treat in our neighborhood too. But it was so late… most of the trick-or-treaters were heading inside. I pulled around the corner onto Daley Ln and I saw my friends at the end of the street. All the kids were out, all of the parents were chatting and enjoying the cool evening– our friends and neighbors had set up an amazing food spread on Katie's driveway.
Who is Katie? She's pretty special. She lives right north of our house. She'll bring her kids out in the evenings and we'll sit on each other's driveways and just chat. About life, about kids, about husbands…. and she'll always have a snack for the kids and a glass of wine handy. For the moms. Not the kids.
She's a feisty fighter and hates injustice. And she has a big heart. And she doesn't put up with any crap. And as I pulled up into our driveway and see everyone in front of Katie's house, I looked back at Josh and saw a huge grin on his face. I knew he had forgotten about trick-or-treating. His crew was outside.
He and Sammy leapt out of the car to join the kids and I grabbed TJ to go join the party! There were three different kids of chili on the table. They were all delicious. So perfect for the cool night. The most memorable was Katie's chili. I can usually take chili or leave it. I get about halfway done with a bowl and I get bored. But this chili… stop the presses. What was different about it? I couldn't put my finger on it except I KEPT EATING BOWL AFTER BOWL.
After asking her for the recipe, I discovered what is different. First– bacon. Duh. I mean, it adds a fourth dimension amiright? Also, with this recipe, you cook the meat and veggies together before adding the beans and liquid. You *can* put it in the crock pot to keep it warm, but this recipe is best done in the skillet, not cooked all day in the crock pot. Which also makes it faster.
The last nuance is the beef bouillion. It gives it the meaty kick you can't accomplish with just the beef alone. Also, in place of water I use a beef stock. As with any chili recipe, you can adjust the beans and spice level to your taste. Also, I throw in some roasted Ancho chlies from our garden. In case you were wondering, this recipe is not remotely healthy. Not in the least….but it's the best d*** chili I've ever eaten. So there.
[amd-yrecipe-recipe:25]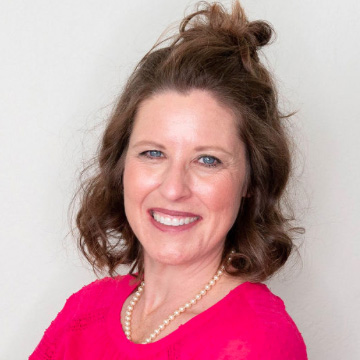 An American humorist, writer and author. When boiling down the chicken soup of life, she finds those golden, fried nuggets of truth & writes them long after the kids go to bed.