The last big risk I took involved a fireplace and bunch of money.
Dave and I had just returned home from our latest real estate transaction and we looked at each other like, "What have we done???"
First children generally make decisions in the following ways:
Research something to death
Think about it for awhile
Research some more.
Survey opinions, especially the Google's
Stress bake and eat an entire pan of brownies
Finally pull the trigger then replay the whole decision-making process asking if they missed any steps
This time, we pulled the trigger fast and put in an offer within 24 hours. We heard back within a day that the seller had accepted the offer with the contingency that we wouldn't ask questions after the inspection.
Yikes.
Another red flag that would normally send first children running for the hills.
But it was something about that property and we both felt an ease about the decision that could only have been God-breathed and we decided a lot faster than we ever thought possible.
Everything of importance passed inspection and we breathed easier.
Next up: Rip up flooring, interior paint job and a gut of the guest bathroom and kitchen.
And one of the biggest jobs: architect and build a giant gas fireplace in the middle of the family room to replace the old wood burning carousel from the 70's.
We were working against the clock as we intended to put it up as an AirBnB. Time is money and the mortgage stops for no man.
I knew that fireplace was going to take the longest to order. So that night, I sat in bed and started researching fireplace inserts, only going off of quick memories of the space and trying to find something that checked off "aesthetically pleasing" with a high heat output. And of course, a shoestring budget.
After a few days of research and finding one that I thought would work, I looked at Dave and gulped, "So, I know we're still a month away from closing and it's a huge risk, because this whole thing could fall through, but if we order now, we might get it in 2.5 months, which is the tail-end of our reno timeline."
I really don't know why Dave trusted me, but that gamble paid off because I believed so hard in what we were doing. The fireplace was still the last component of the project to be finished, but it would have been far longer had we waited to order until the house closed.
I find myself in a similar situation with Kickstarter. What if this DOESN'T fund? It's a valid question and should be asked often, if anything to just make me re-examine every strategy and every component to bring this campaign to the fullest of its potential.
But I'm also finding myself taking a similar risk as I did earlier with the fireplace. Abacus the Stuffed Bunny is already manufactured and ready to go. So many Kickstarter creators wait until their project is funded to produce their rewards– and there is nothing wrong with that.
But in a warehouse in NJ, there will be 1500 stuffed Abacus bunnies waiting to be shipped out to backers in September. They already exist and I already pulled the trigger.
I believe that much in what I'm doing.
I want to find homes for each and every one and after Kickstarter is through, I'll bundle them with the book as their own product.
He's so very cute and maybe next time, I'll tell you the story of the person I was thinking about when I created his character. This person had a huge influence over my life and has the BEST sense of humor.
Meanwhile, click on the link in the comments below to follow my Kickstarter campaign. You'll get an email the second it launches. Will she make it…. won't she???? THE SUSPENSE IS KILLING ME
#kickstartmomsnot #stuffedplush #stuffedplushie #kickstarterreward #kickstarterrewards #kickstartercomingsoon #abacus #projectwelove #gettingready #takingarisk #kickstarterbackers #momsnotwipinyourbum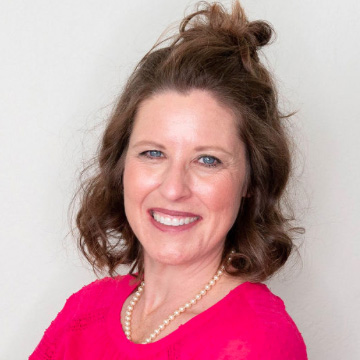 An American humorist, writer and author. When boiling down the chicken soup of life, she finds those golden, fried nuggets of truth & writes them long after the kids go to bed.