"Mom's Not Wipin' Your Bum"

Artist Stevie Mahardhika's colorful and active illustrations reveal a "story-within-a-story" surprise. Readers join a little boy and his stuffed rabbit as they contemplate their relationships with the porcelain throne. Filled with whimsical imagery and wry humor, the story simultaneously captivates kids and offers a knowing wink to their parents.
Progress to Publishing  Sneak peek
"Mom's Not Wipin' Your Bum"- Book Progress
I'm not your average writer. And I'm not your average mom. Maybe I should explore the correlation: Could it be that my time is now so squeezed that I have to get super creative really fast? The luxury of inspiration has gone the way of the dirty diapers.
Or maybe it's that I have to save everything I *really* wanted to say for the pen and paper. Computer. Whatever. Call it therapy, call it necessity… those precious little angels just aren't ready to hear everything that goes on in mommy's head.
Even though many hours are filled with the everyday parenting tasks, your inner "typewriter" is always clicking away in the background.
Even if the reception is scrambled and the little snow-covered screen is still flickering long after the kids have gone to sleep.
Or maybe, just maybe… the truest, realest part of me has been drawn out by the community of my children and a loving and supportive husband. They are the reason I write. They are the reason I laugh. And in my world, the two are inseparable.

My kids were sitting in the back of the van arguing about where we were going. I finally said , CAN'T IT JUST BE A SURPRISE?! Then my youngest, piped up, "I know where we're going…. (She points straight out the front window and exclaims)…

THAT way!!"
…Amen. 
I want to hear from you moms and dads. If you have heard something "Ha!" related to parenting, please email me at

[email protected]

and we can all laugh together. Because dang. We need it.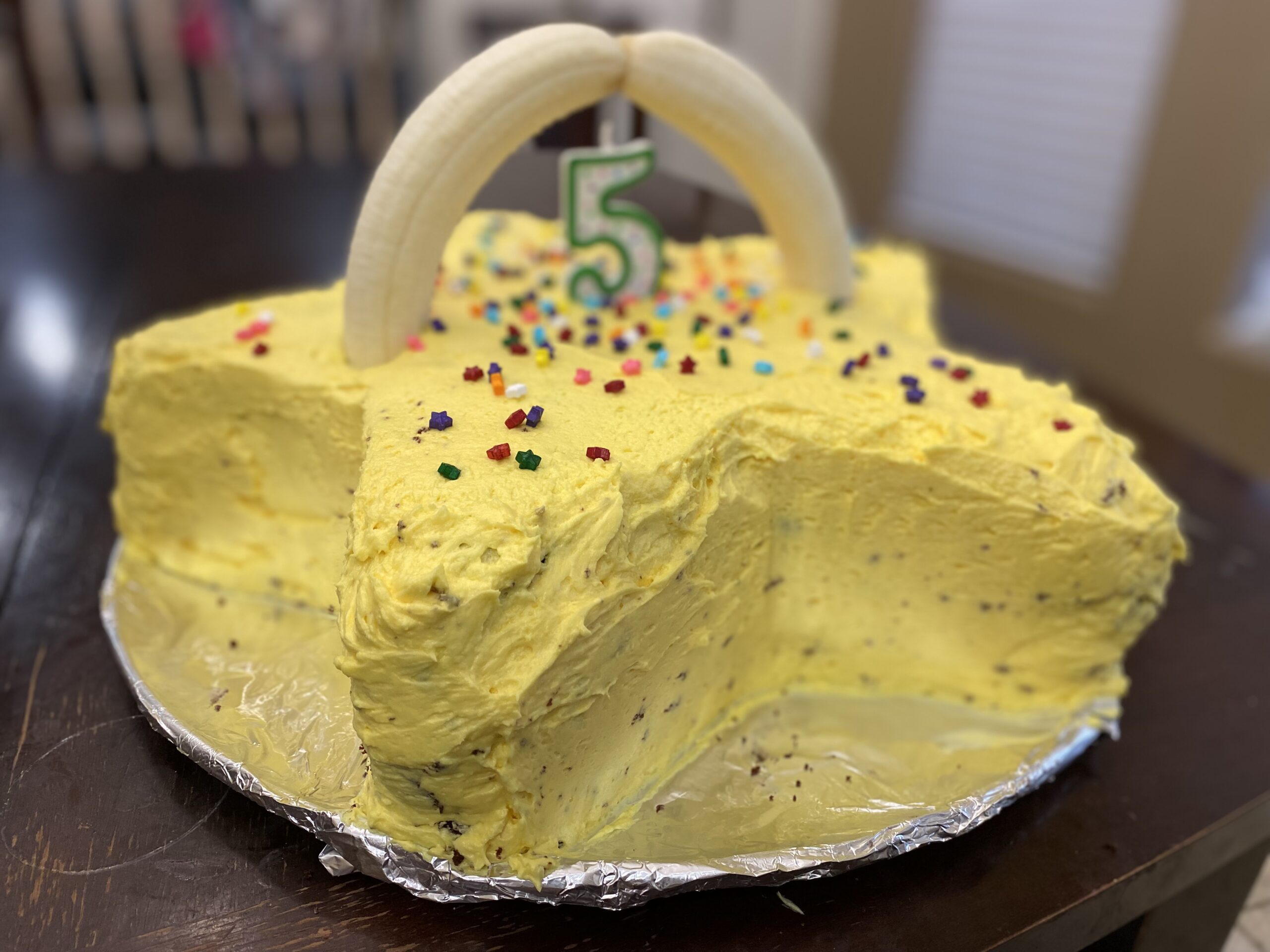 "Hey mom?"
"Yeah?," I half-grinned in the dark.
"Why don't you make me cakes?"
I lifted my eyebrows.
"You mean for your birthday?"
"Yeah, he whispered."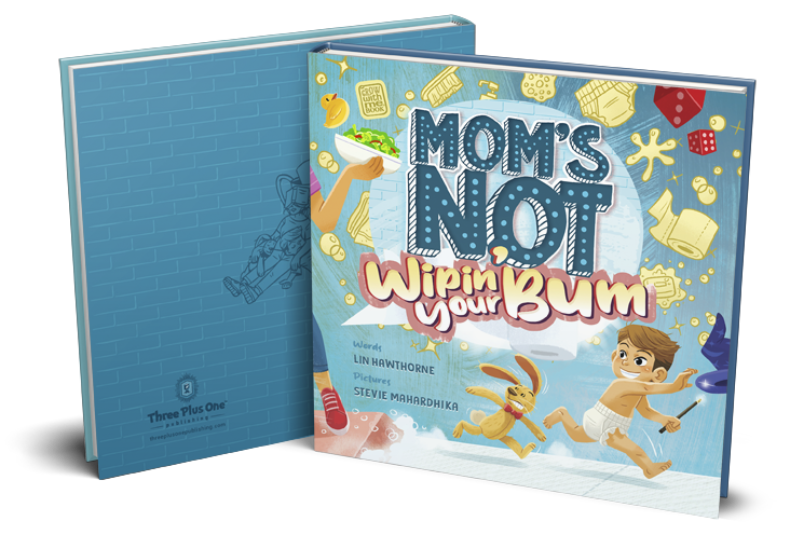 How do you get your kids to "level up" and be mindful of their own responsibilities… without being the "mean mom?"
Easy! You read the "Mom's Not…" book series with them. These stories are so much fun for kids and parents to read together. Full of sharp, witty humor, the series captivates kids with joyful storytelling so that the message of "do-it-yourself, kid!" can be easily digested.
We are raising strong kids who, with our guidance, are expected to take personal responsibility and make good decisions. When those things happen, their self-confidence grows. Responsibility is great for kids! But sometimes those first steps toward independence need a little motivation.
Starting with "Mom's Not Wipin' Your Bum," go on the imaginative journey of our main boy and see him triumphantly take charge of his own ability to *ahem* "clean his behind." It's the stepping stone in a long list of things he "can do!" Woven into the story is helpful hints from mom filled with positivity and encouragement.