As far as sporting events go, Easter is the Superbowl for those of us who follow Jesus. It's a big deal. We get to celebrate THE REASON we exist. The reason we get up every morning. The Person who loved us first. Man, it is just awesome! And if you don't celebrate, thank you for supporting those of us who do. Just know, the roster isn't full yet and the winning team could always use a few more players… in case you're looking for the greatest coach to ever play the game.
It will never cease to be special to me, but this year it was missing some of the magic… like every single holiday of the pandemic. Part of it is simply a construct of having four kids under eight with a baby. Every little task just seems monumental, especially the thought of trying to do a special weekend or a special dinner. Or a special… anything.
And because of viral concerns, my family hasn't gathered in a year. I know you are all with me on this. We've seen bits and pieces of family, but the big fun holiday gatherings where there are tons of arms to pick up the babies… aren't happening. No meeting on the field… everyone sits in their own locker rooms… and plays football over zoom.
So we found ourselves on Easter weekend tired to the bone like every other weekend. Dave and I talked briefly about how we both basically do shift work. He shifts in the morning from about 6AM-9PM then sleeps. I'm up from about 7AM-midnight doing all the things. All. The. Things. Janitor, concessions, referee, back-of-house sales, finance and corporate. Everything. And when all of those things are done… suit up and play the game of your life.
Hiding Easter eggs and making pretty candy baskets were not at the top of my fun list of things to do. Screw you, you dumb bunny. Now you make me stay up even later. I was so tired I didn't even want to picture my kids' faces when they saw the Easter Basket. Bunny and Santa… you'd better hide because there's one pissed off mom who does NOT need one more thing to do.
That was tired Sara talking to myself as I trudged up the stairs to try and wrangle the crew in bed. I sat in my room and played with Rachel putting off the inevitable… the boy tribe.
But before I could enter the boy locker room, Josh came peeling into our room crying his eyes out. It was not an "emergency room" cry… it was a "somebody hurt my feelings and I'm going to make sure everyone knows" cry.
In between gulps of ugly-cry fit he managed to tell us that Sammy had slapped him hard. On the face. I looked for a hand print but I was darkly disappointed that I didn't see one. Definitely "Illegal Use of the Hands."
I asked him why Sam did it and Josh replied he didn't know. I can usually tell if Josh was instigating, but he seemed too shocked and broken this time.
Time to suit up and get on my gear. I closed my eyes and sighed, breathed a prayer and went to confront Sammy. When I got in the room he stood there with the guilty eyes. In Sam's case, they're the cutest expression his eyes make so it's not good for the referee who finds it hard to resist such sway.
"Sam… why did you slap your brother really hard?"
He wandered around with some bizarre explanations until I brought him back to the field. "So what you're saying is that 'You slapped him because it was fun and you felt like it.'"
He muttered some affirmatives and I had to start in on the mom explanation of "Illegal use of the hands or you'll incur a penalty. More blah blah blah of the mom pep talk. You guys know. You do it all the time. I ended with "You owe your brother an apology."
I brought Josh in the room and said, "Josh, tell Sammy how that slap made you feel." So he did that and I could see Sammy's eyes go a little watery and back and forth between anger and hurt.
Sammy copped up to a pretty sincere apology. Josh still had angry frown and stone face. Josh could make an entire career of being butt-hurt and even have time for a side hustle of selling drama and holding grudges.
"Josh, what do you say to Sammy? Do you forgive him?"
Josh: "No."
I leaned in really close to Josh's ear and whispered, "I can tell he really means it."
I stood up. I saw both faces soften in the slightest.
Josh: "OK, I forgive you."
I was trying very VERY hard not to be triumphant. I was close enough, I decided to go for the two point conversion. "OK guys, why don't you give each other a hug."
At the same time they both looked at each other and said, "No."
Me: "OK, OK, I can respect that. Maybe that can come later."
Messy.
Messy, messy, messy forgiveness. But headed down that road, nonetheless. I didn't care so much about the words and actions, I was studying their hearts like a player watches the game plan on the chalk board.
I saw glimmers of progress. And that was good for that night.
As I finally laid my weary head down that night after making the baskets and eggs and treats, I couldn't help but think of Jesus on that awful night. How his mother had to watch him be slapped and brutalized and spit upon. And as we explained to our kids, Jesus chose it. He chose every bit of it for us. He knew that he had to lose in order to win… and did it all because He loves us. Endured the most hellish "game" ever imaginable because he knew our souls hung in the balance.
Jesus isn't into neat and tidy forgiveness. He'll suit up and meet us on our home field turf because he loves us that much. And he also loves us too much to watch us try to keep scoring touchdowns on our own end zone. If we stay down after a hard tackle, He will pick us up, dust us off and turn us toward victory.
This whole last year, I seemed to be lying flat on my back with the wind knocked out of me… gasping for breath and sleep and whatever else while the other tiny little football players ran around me and laughed. But I do know this: I can't be helped up by a loving hand when I'm already standing. E'en so, Lord Jesus, quickly come. Sorry not sorry for the flagrant running football analogy. I am, after all, a mom of little boys.
#superbowlsunday #heisrisen #forgiveyourbrother #momlifewins #boymom #boymomadventures #boymomsrock #boymoms #boymomforlife #helives #helivesinme #upfromthegravehearose #easter2021 #easter2021🐣🐇 #forgivenessisfreedom #forgivenessofsins #reconciliation #reconciliationday #truthandreconciliation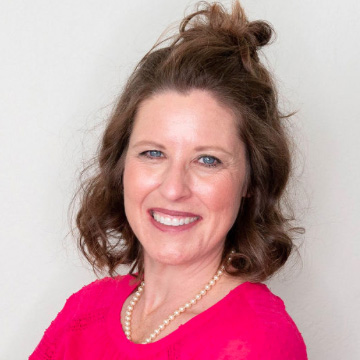 An American humorist, writer and author. When boiling down the chicken soup of life, she finds those golden, fried nuggets of truth & writes them long after the kids go to bed.